We had our first meeting this week and it was great ! Just some of the attendees: William C. Rowden, Wesley Williams, Jeff Smith, Joe Justice, Steven Smith…
Our next meeting – same time, same place. Come on out next week and invite your peers and co-workers!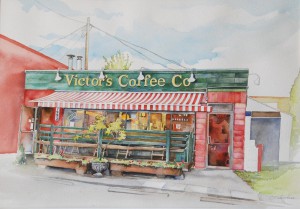 Tuesday July 9 : 8-9:30 am : Victor's Celtic Coffee Co. & Roasters, 7993 Gilman St, Redmond WA
http://www.victorscelticcoffee.com/
Thanks to Jeremy for getting us on our own subdomain !!!!